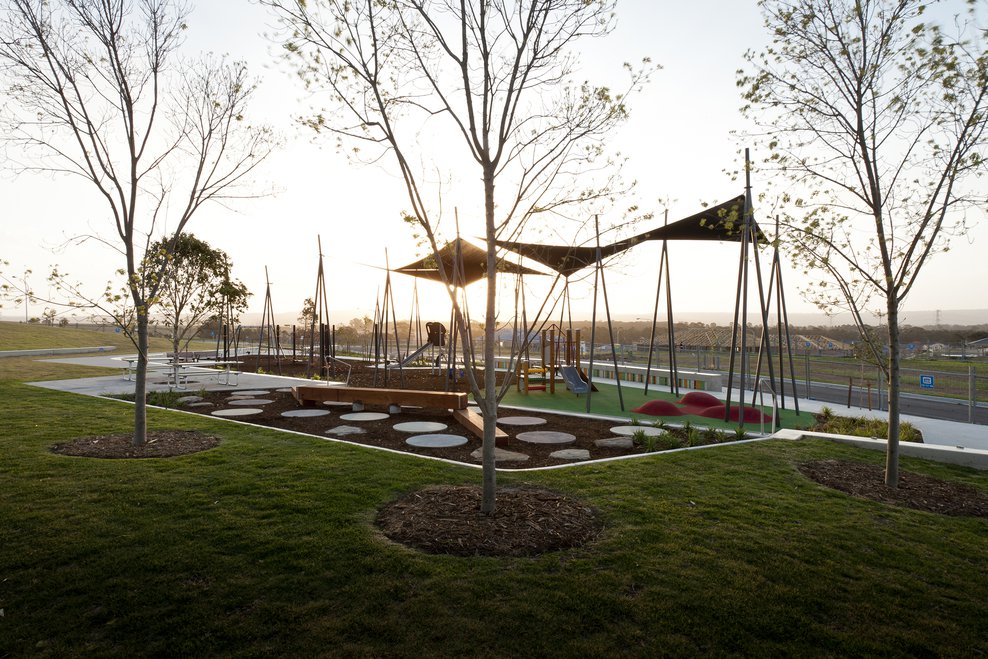 Location
Glenmore Ridge, NSW
Client
Stockland
Photography
Claudio Raschella, John Platt
Jacaranda Park at Glenmore Ridge in Western Sydney is a small hilltop park within a residential sub-division.
The steep topography of the site and the extensive views to the Blue Mountains have been heightened by structuring the park to provide a Belvedere around the existing trees on the knoll, a north facing sloped lawn and a playground and picnic area at the base of the hill.
The Belvedere at the top of the hill was introduced as a device to retain an existing group of mature trees whilst also accommodating the 6m excavation and benching for new roads and development lots. The Belvedere emerges from a steep slope as a curved colourful wall toped by precast units and a decorative balustrade.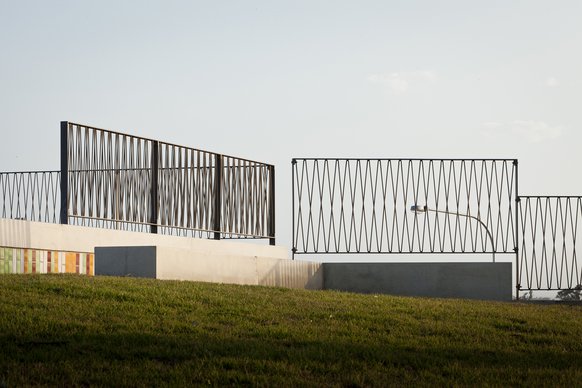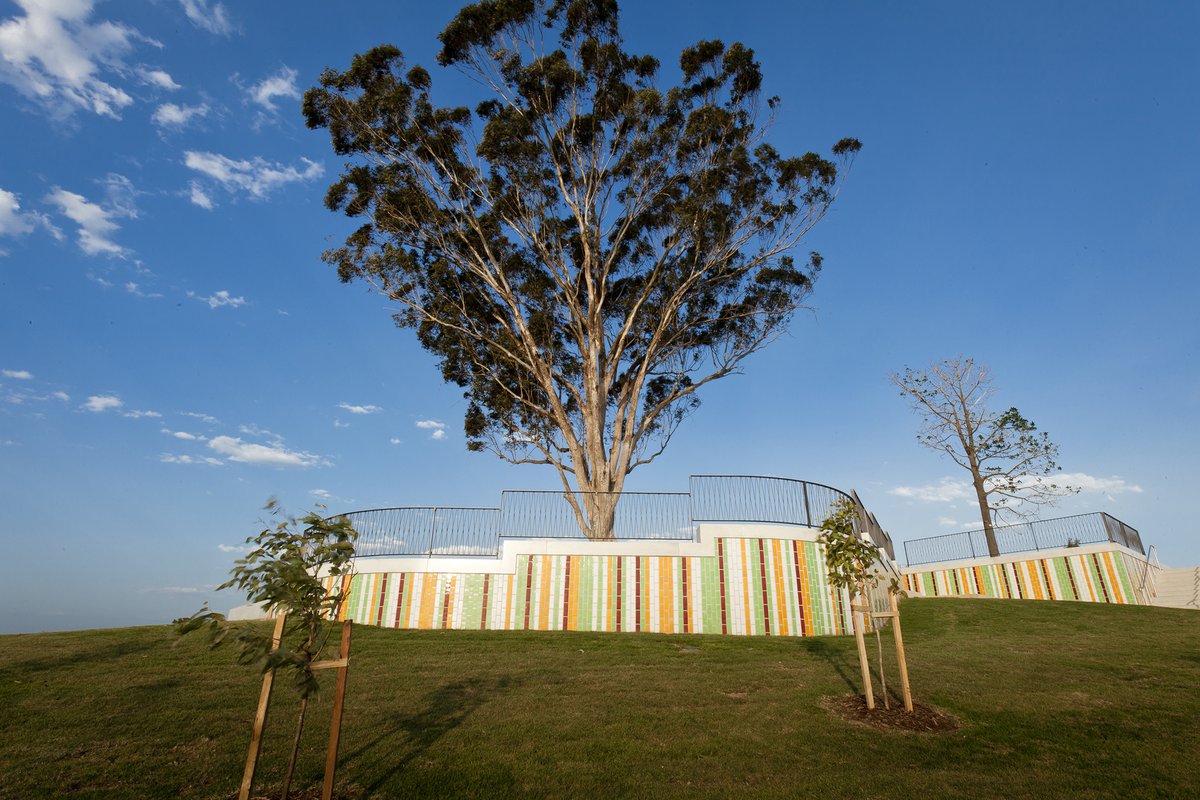 A generous grass slopes connects the Belvedere to the Playground as an informal amphitheatre. Long generous seating steps allow for informal seating opportunities in close proximity to the playground. The playground caters to younger children with climbing nets, slides swings and balancing beams provided. Integrated into the design is a series of tripods that support cables for climbing plants and shade fabric.The playground is encircled by a loop path for the riding of small bicycles, trikes and scooters.
Separating the adjacent road and the playground is a low wall that provides informal seating. This wall is tiled in the same colourful banding as the Belvedere wall.
New deciduous trees have been planted around the playground to provide shade and character to the lower part of the park, whilst the slope below the Belvedere is planted with Eucalypts to provide foreground to the distant view of the Blue Mountains.