Sarah Redfern Park Minto
2006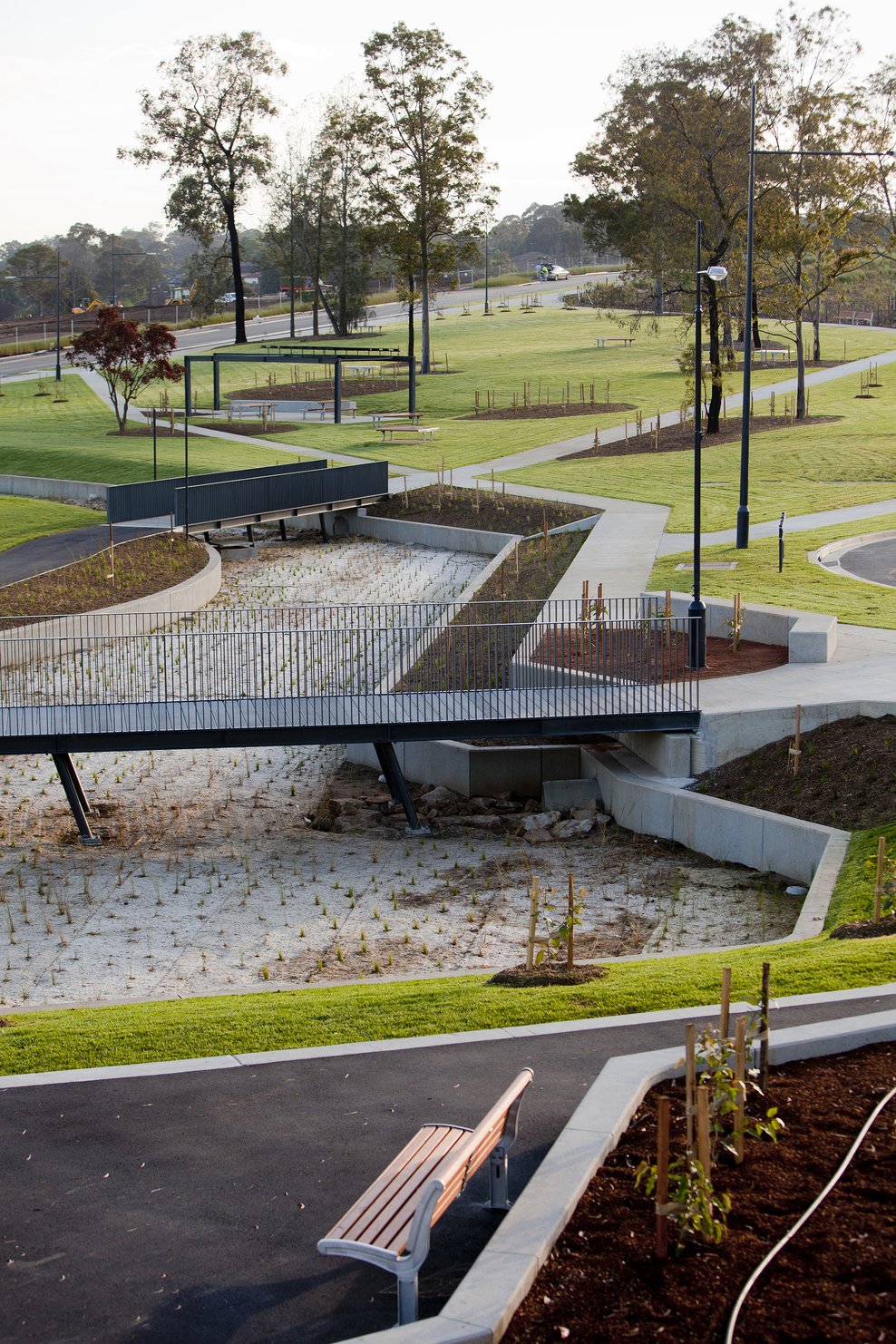 Location
Minto, NSW
Client
Landcom & Housing NSW
Sarah Redfern Park is located in the suburb of Minto, 60 kilometres south-west of the City of Sydney CBD. Minto is an outer ring suburb hat underwent a major urban renewal process to replace the housing of the 1970's with new socially diverse suburbs. The replanning of Minto delivered a new subdivision layout with several new parks that offered the opportunity to foster and encourage social cohesion and identity for the newly reconfigured suburb. JMD design designed the new Sarah Redfern Park.
Completed in November 2010, it covers an area of approximately 2 ha on a sloping site. The eastern uphill portion of the park is set aside for bush regeneration and planted with local species. The central portion allows for run-a-round and informal picnicking. The western portion of the park incorporates stormwater management measures in the form of gross pollutant traps, a rain garden and a large detention basin that doubles as an amphitheatre. Two steel bridges cross the rain garden to connect adjacent streets into the park and give access to the playground, the two picnic shelters and the community centre. An informal court area with a tennis wall and a hoop combines with the playground to caters for the active recreation for a range of age groups. The playground twists and steps down the slope from the street to a large picnic shelter that overlooks the amphitheatre. The stepping rythm is designed in a way that provides a diverse play environment with a variety of spaces, edges and activity zones to encourage play and incidental gathering.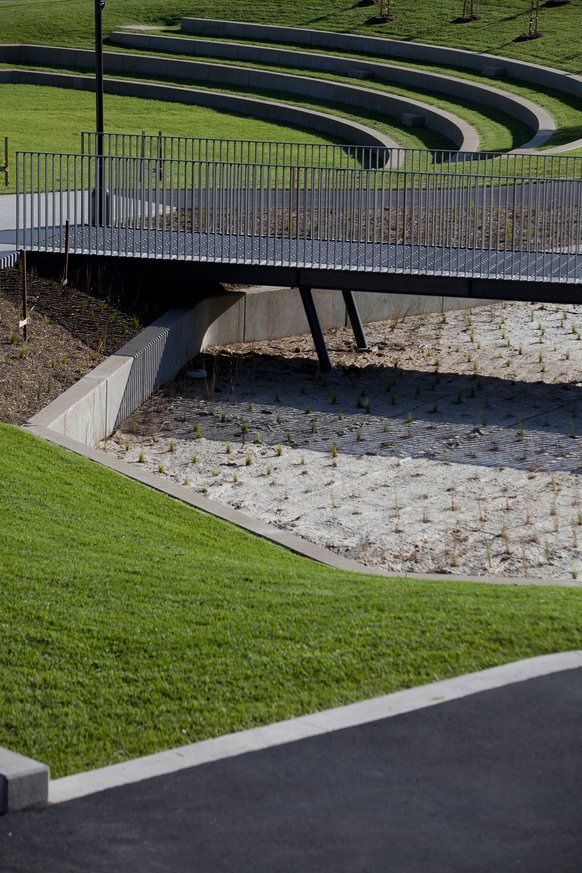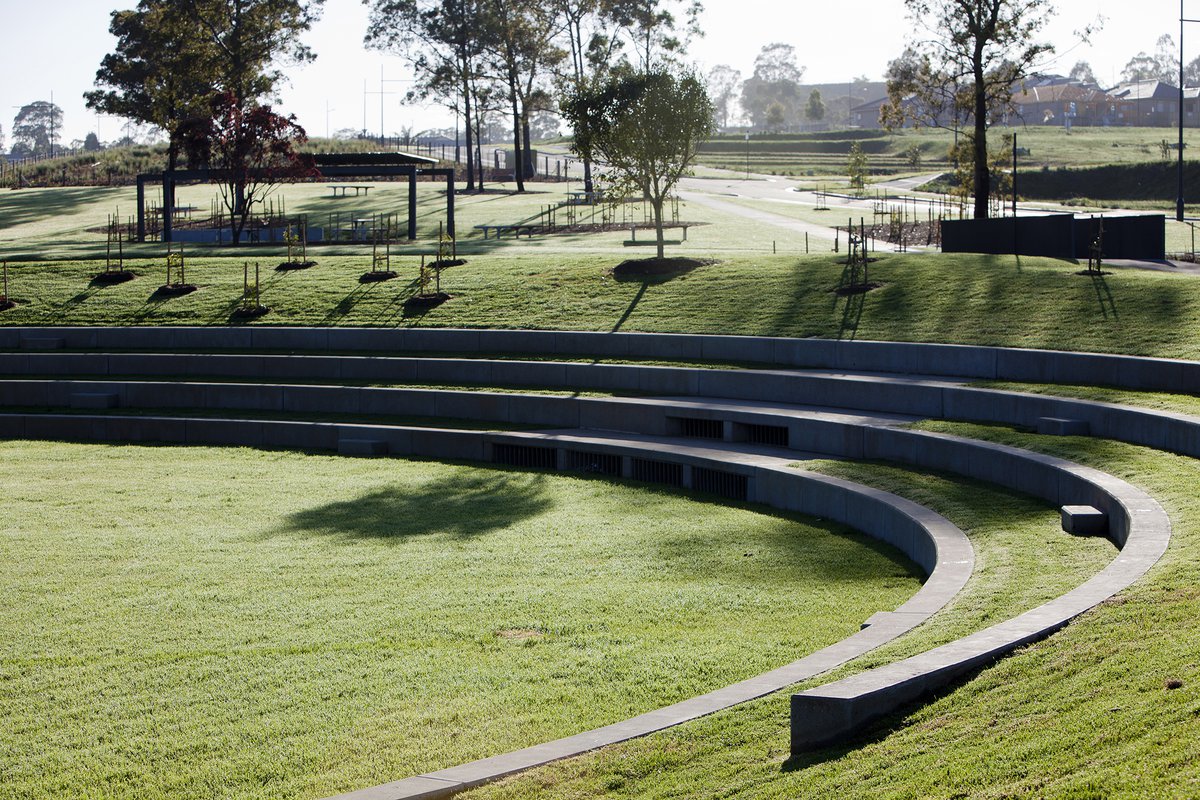 The rain garden is planted in a deliberately geometric arrangement to integrate with the constructed landscape and contrast with loose arrangement of trees in grass. The simple material palette comprising of concrete, asphalt, and steel gives this park a robust modern feel in keeping with the optimism of a renewed suburb.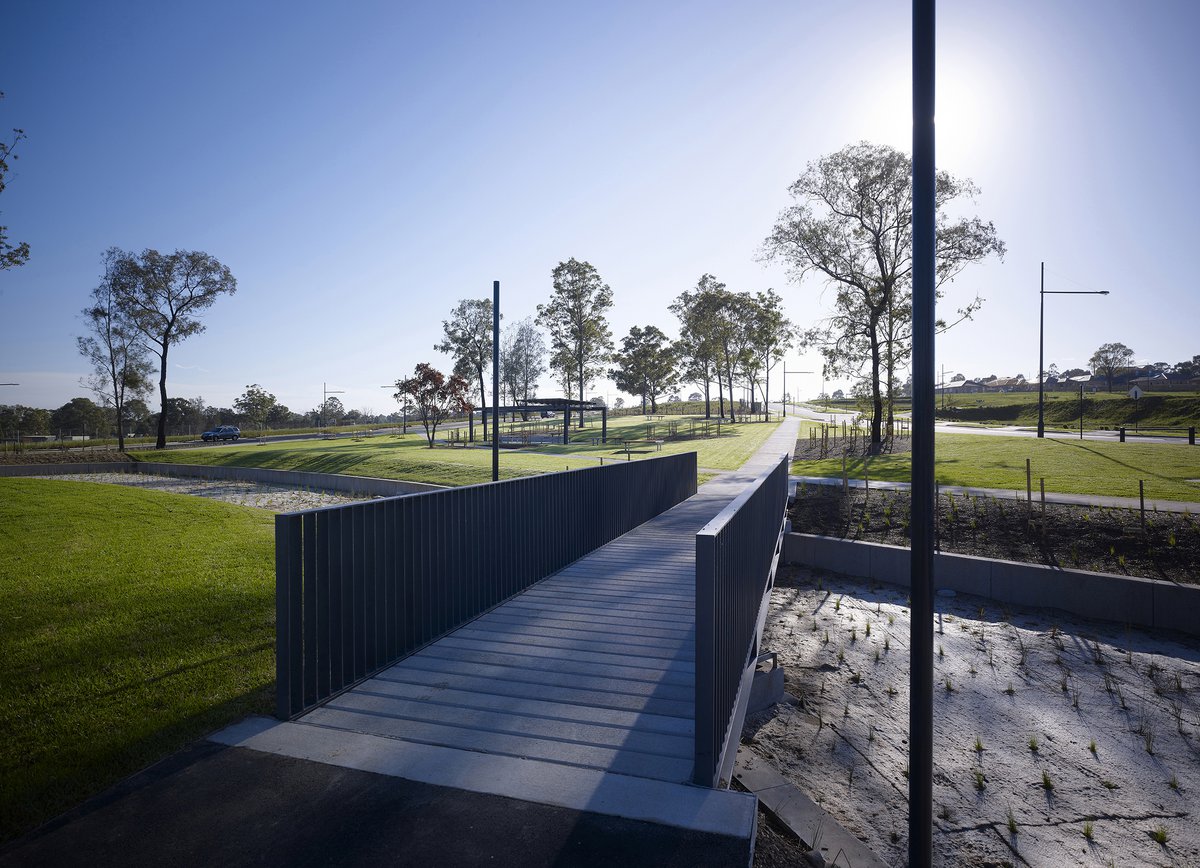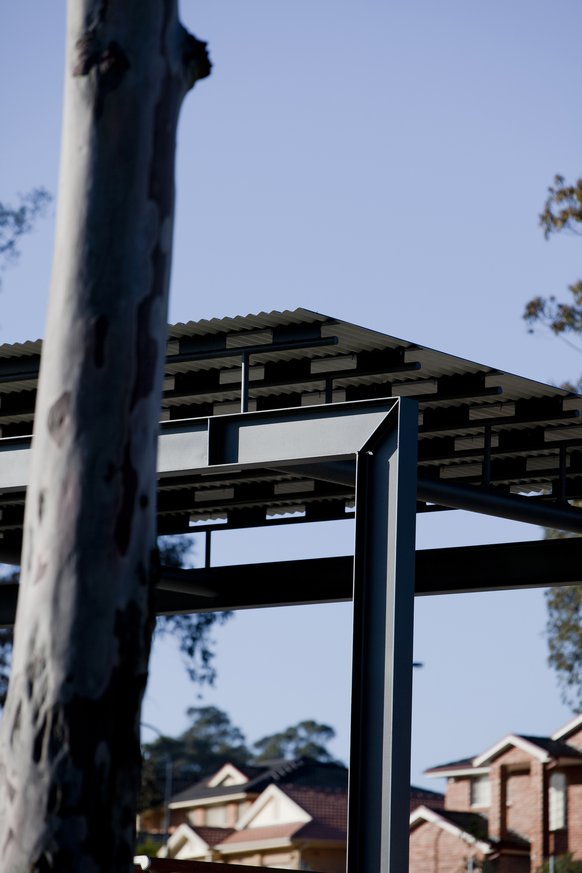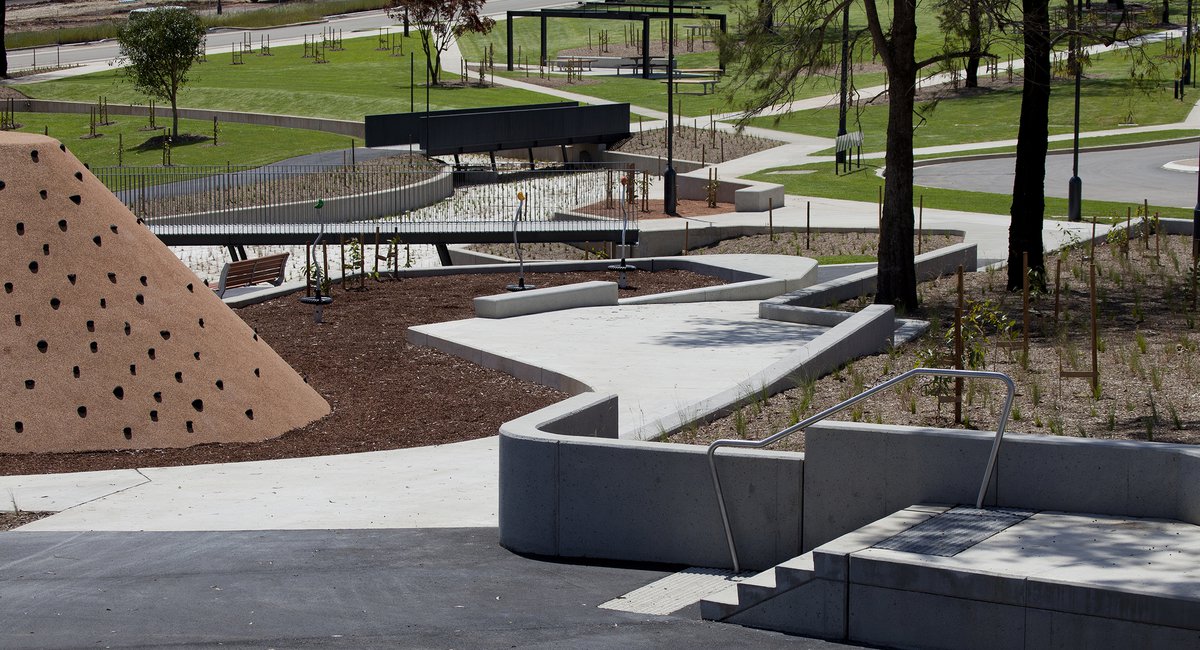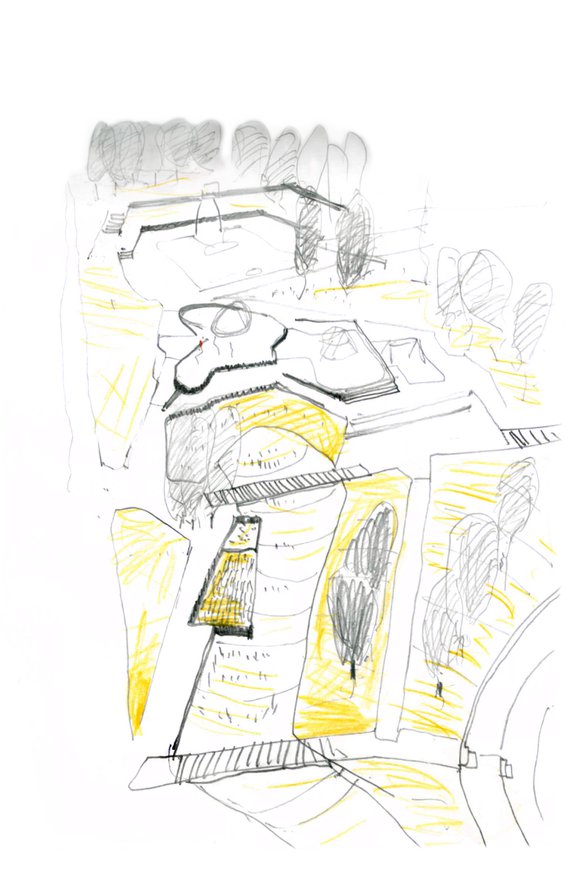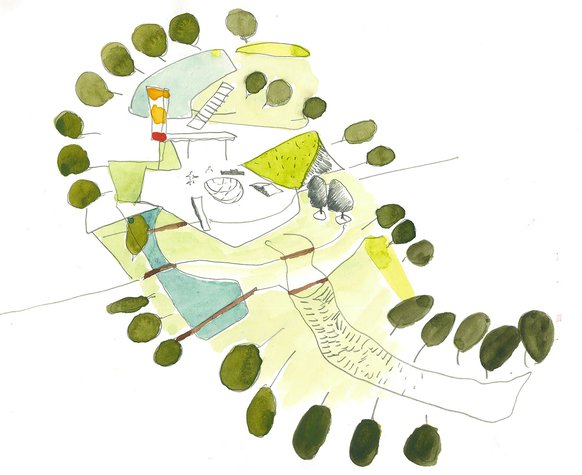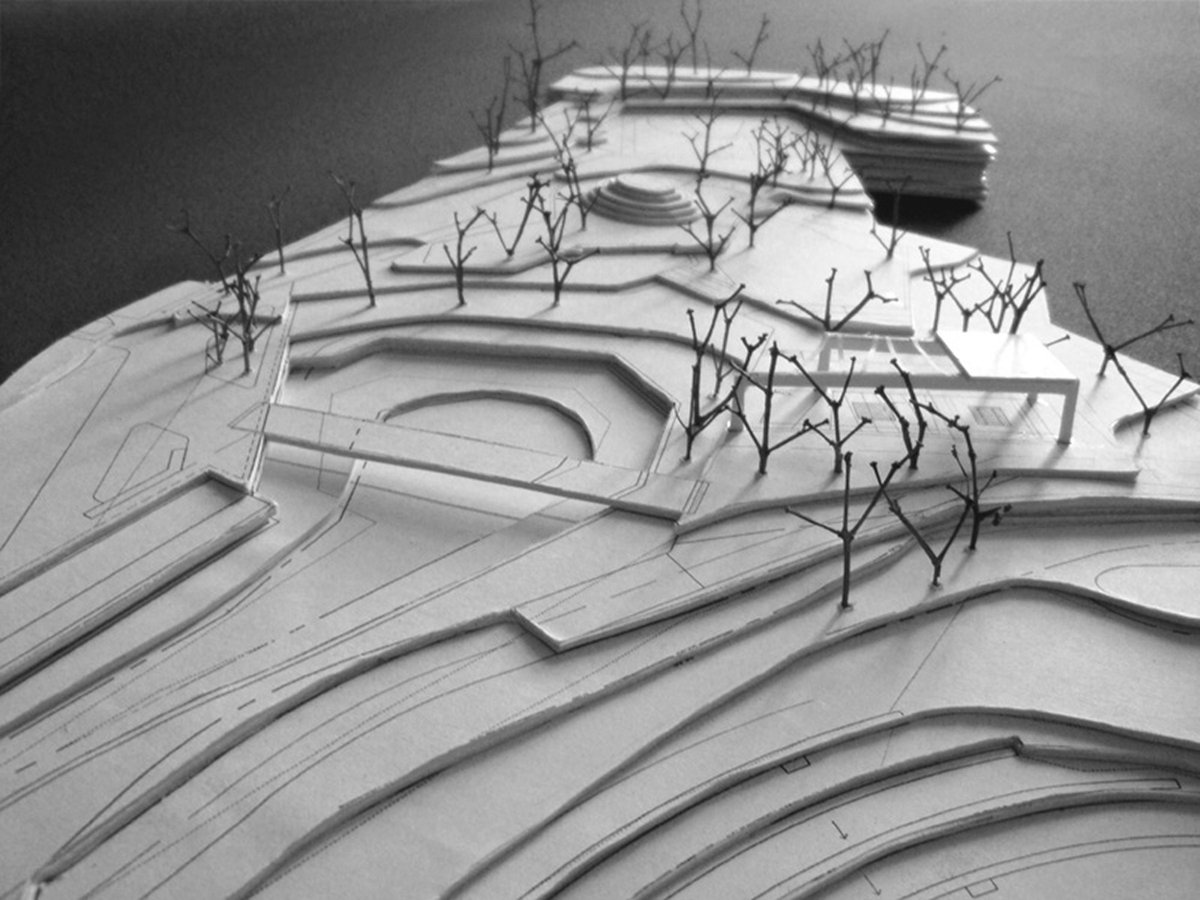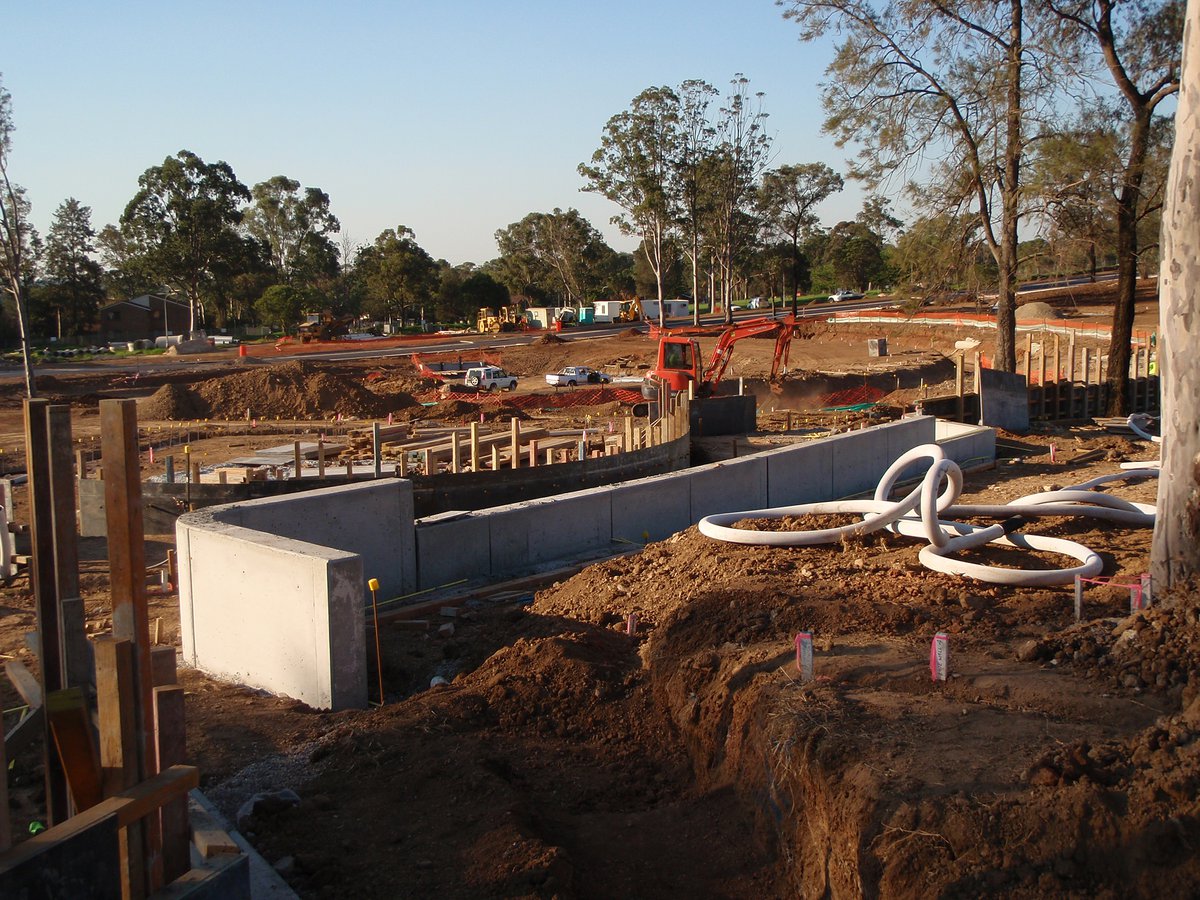 Lead Consultant JMD design
Structural Northrop
Civil Cardno
Construction Co-ordinated Landscapes