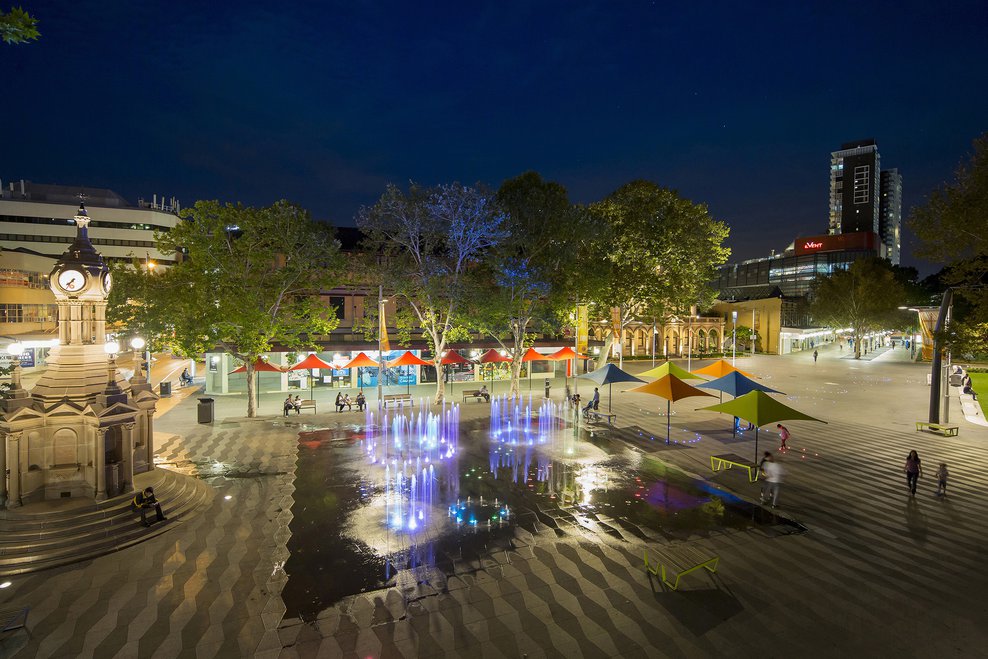 Location
Parramatta, NSW
Client
Parramatta City Council
Photography
Brett Boardman
Project Awards
AILA NSW Landscape Architecture Award for Civic Landscape, 2016
JMD design was engaged by Parramatta City Council to lead a multidisciplinary team in the transformation of the civic centre of Parramatta at the new Centenary Square. The revitalisation has given the space a clear identity, civic scale and visual calm through a simple and considered material palette. This simple approach allows the surrounding historic buildings the visual space to be properly appreciated. The uncluttered space allows clear legibility and re-establishes the space as the civic centre of the city, catering for large community events and gatherings as well as the day to day informal gatherings and meetings.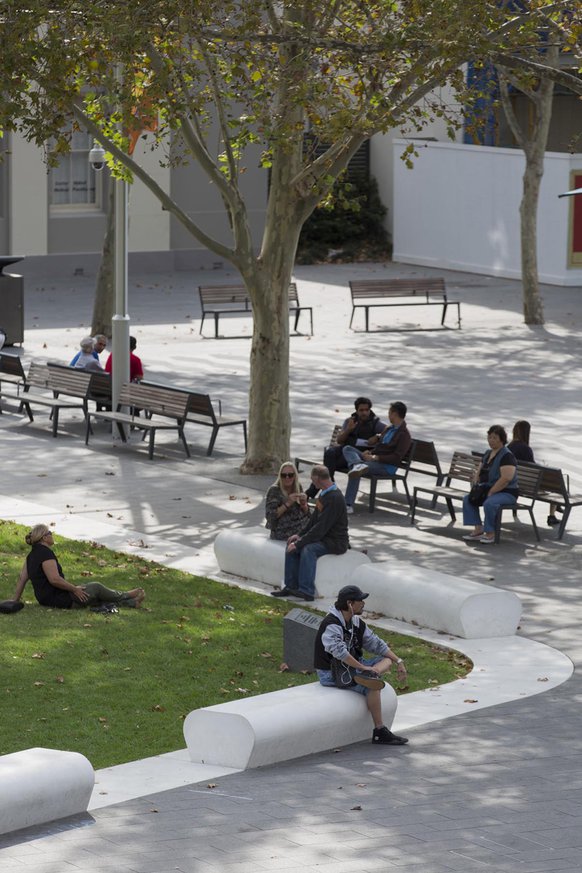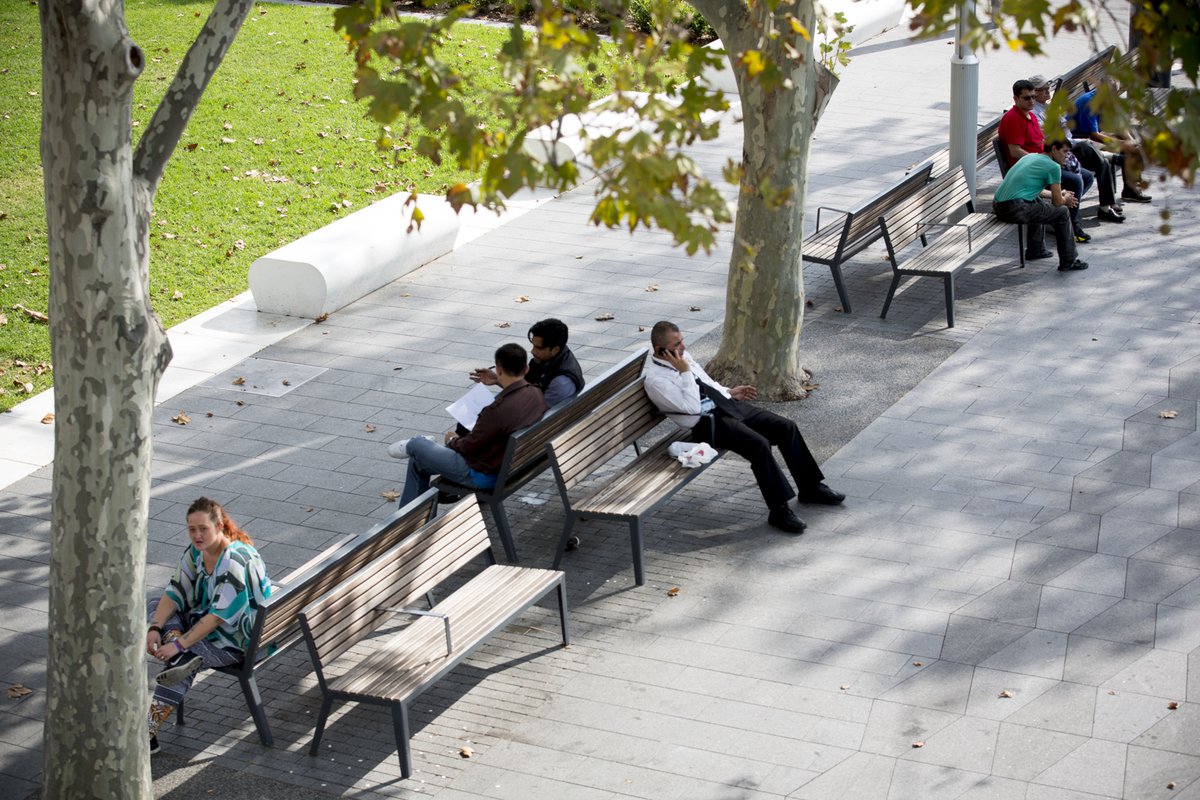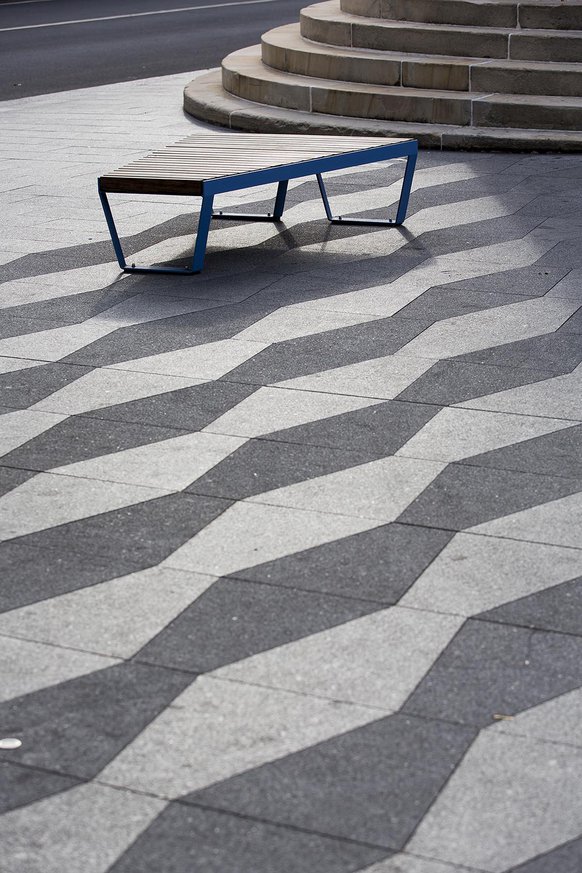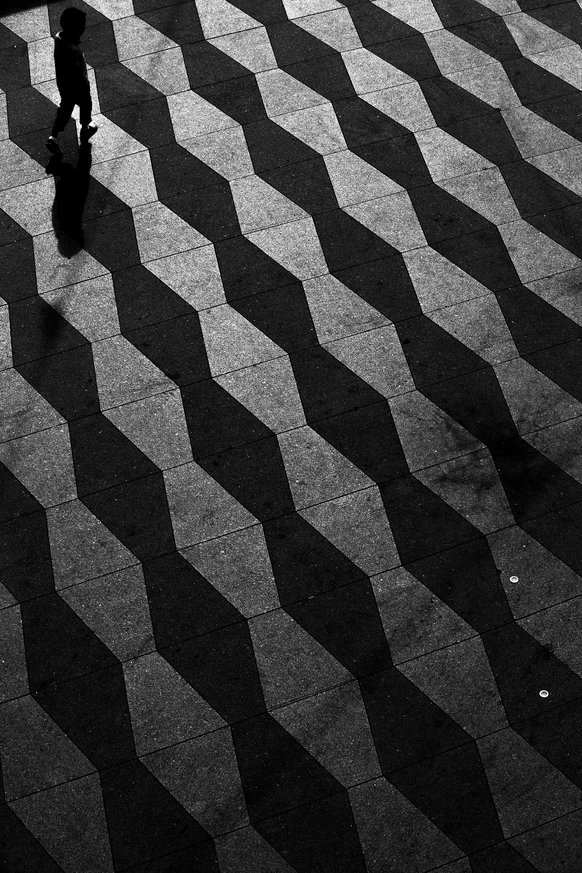 The design de-cluttered the existing mall that fronted the Town Hall and Johns Church by removing a sunken amphitheatre, a raised planting bed and a plethora of mismatched elements, finishes, signage and play equipment. The design transformed the space from a cluttered pedestrianized street to a true square that addresses its surrounding fabric. The design introduced a restrained, contemporary palette, focusing on a unified ground plane of Australian Granite as called for in Parramatta's Public Domain Guidelines. Seating and other public domain infrastructure is placed around the edge under the existing plane trees to maintain a clear square and provide seating in shade. The main spatial volume within Centenary Square is subtly delineated by a change in pavement pattern and activated through an illuminated fountain that is set flush within the pavement. A trapezoidal paving pattern was developed to introduce subtle interest and animate the open space.
Two stone finishes are utilised to strengthen the pattern within the pavement, the varying textures create strong contrast when wet or obliquely lit bringing an ever-changing appearance to the square. A catenary lighting system contributes further to the character of the Square with subtle shifts in lighting. A fountain comprising of 140 individual jets arranged in different sized circles occupies a quadrant of the new square adjacent to the centenary monument. The jets are programmed to form water circles of varying height and configuration. In off mode the fountain becomes an extension of the square allowing the space to be used for events.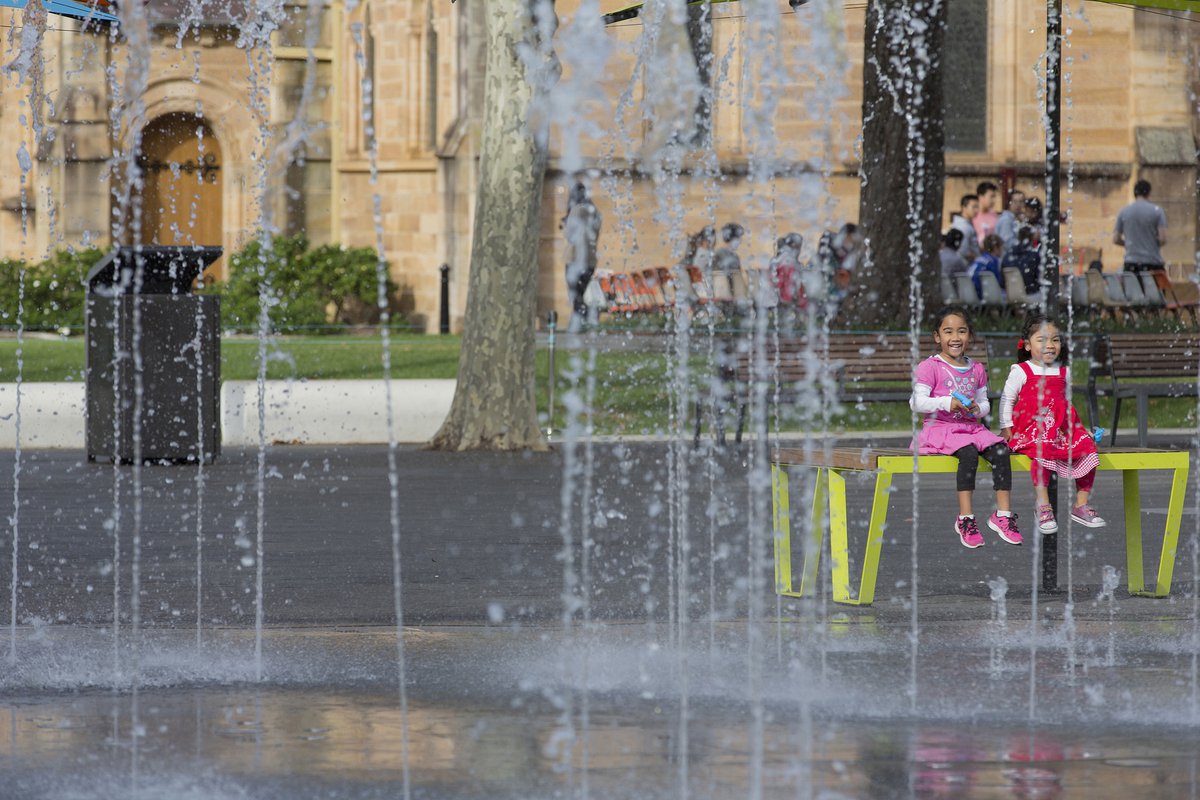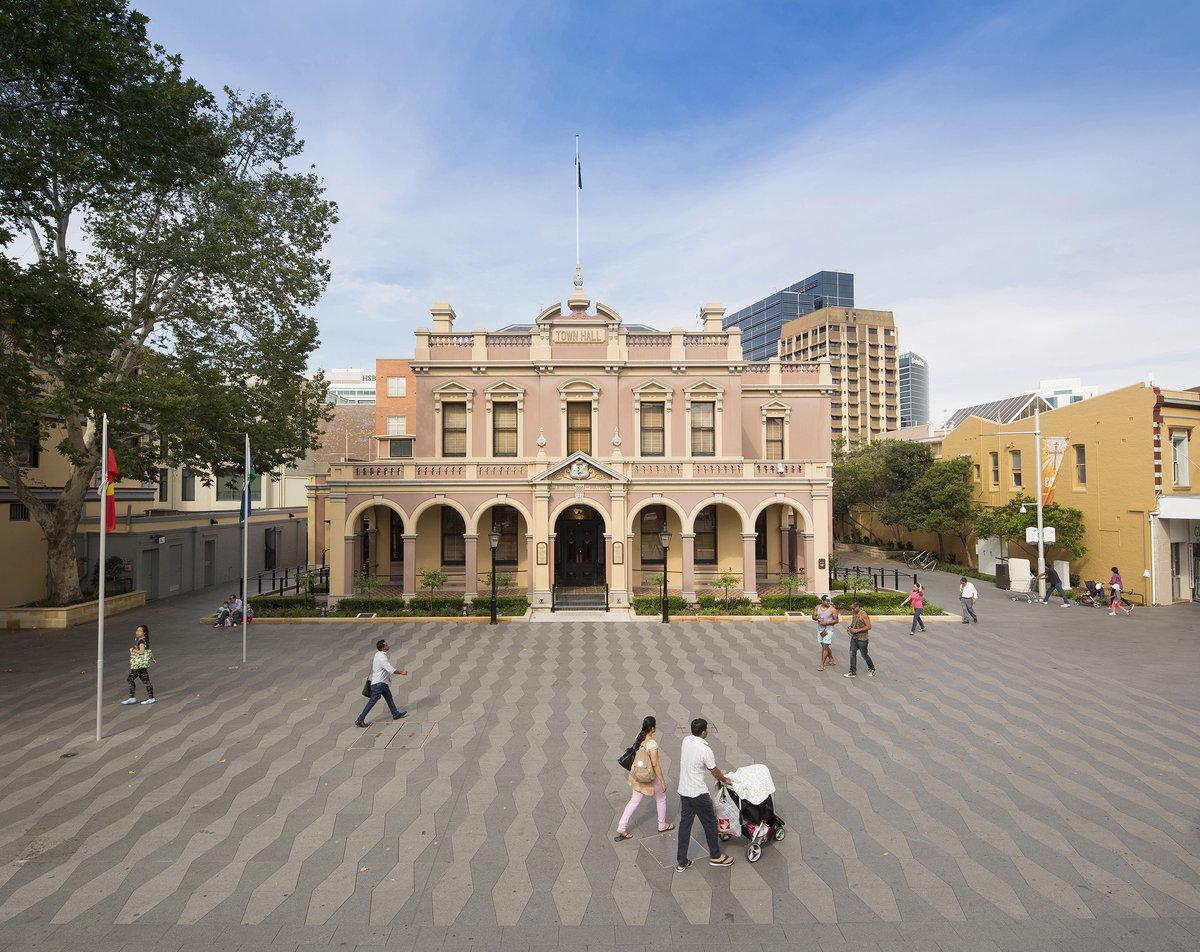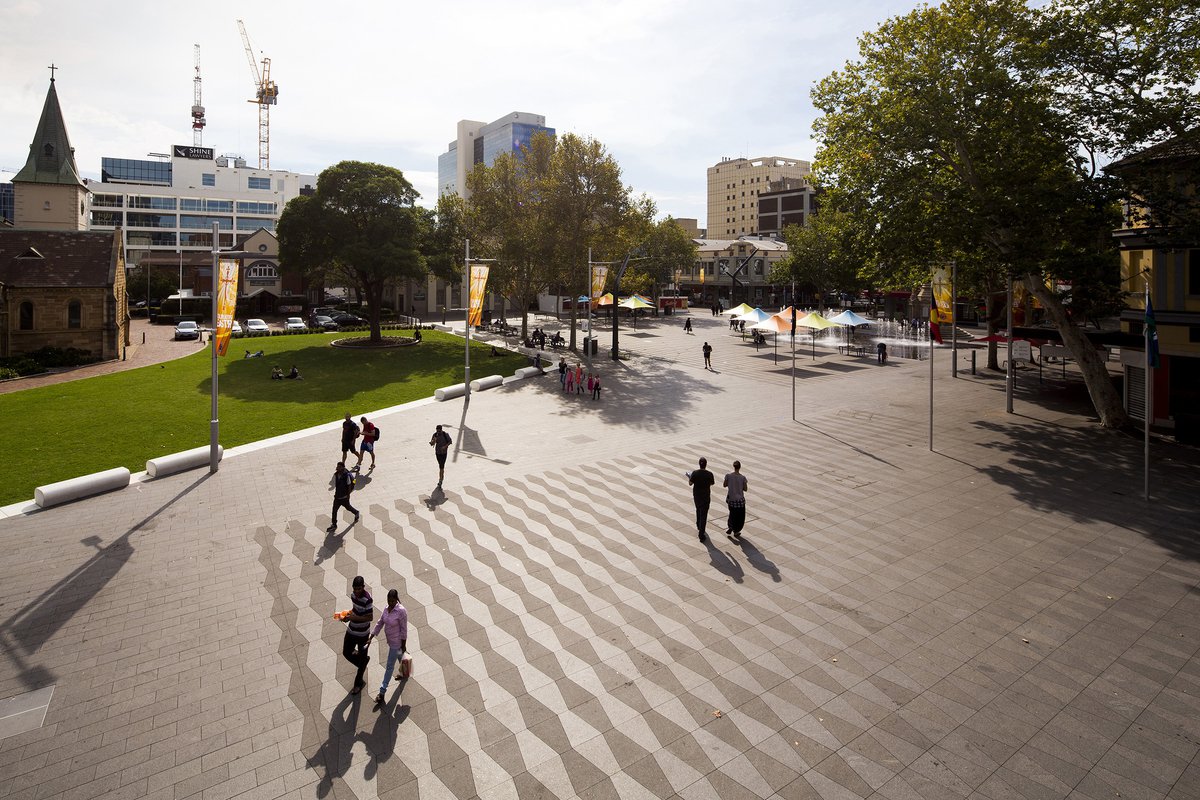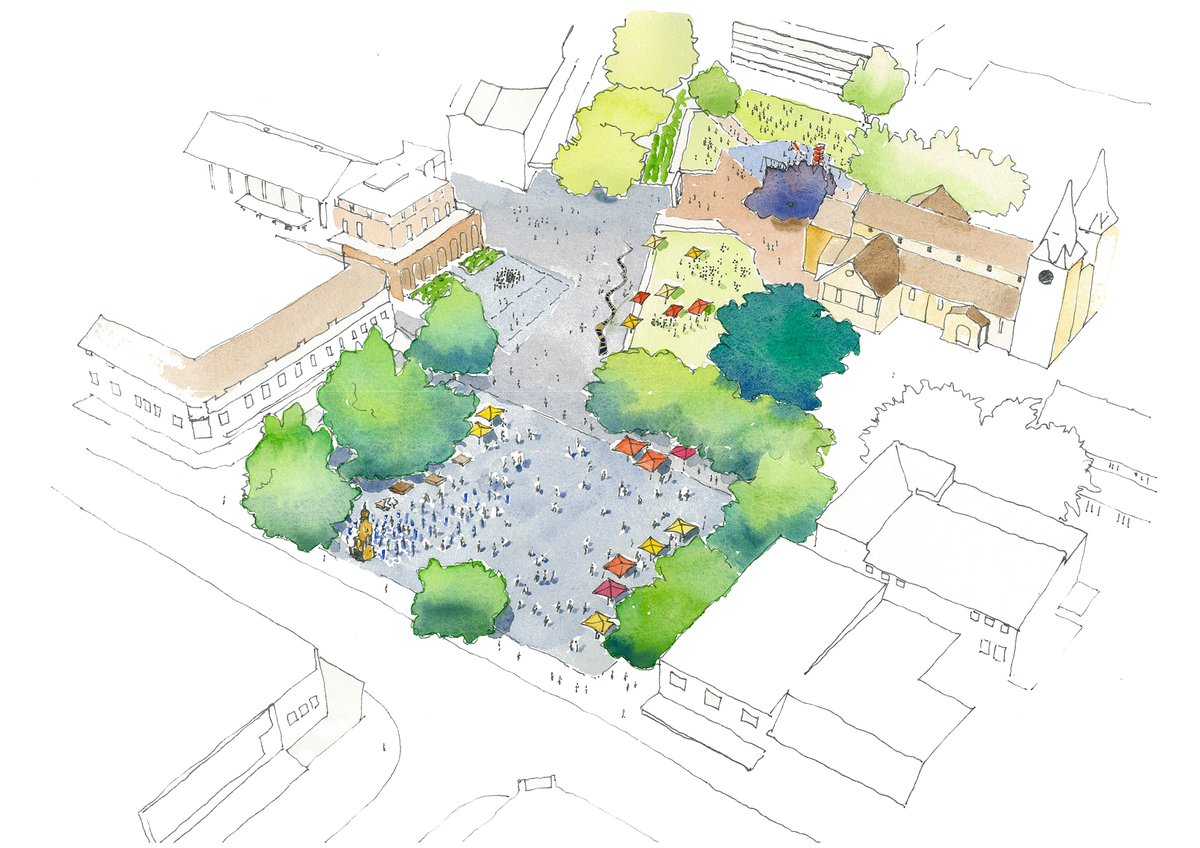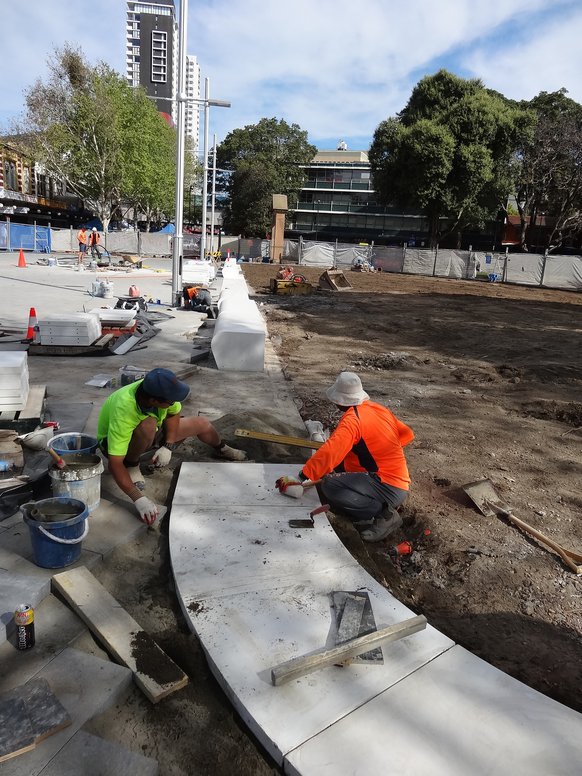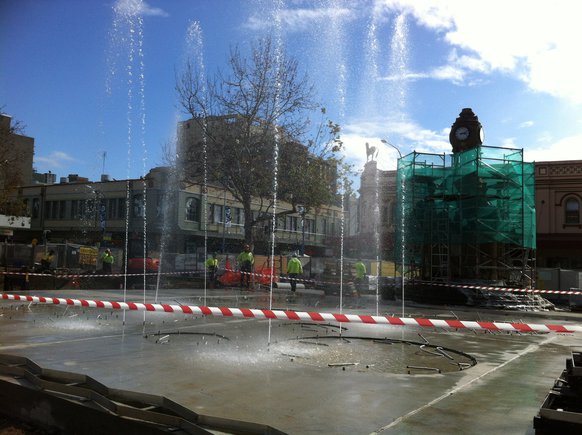 Lead Consultant JMD design
Lighting Electrolight
Signage/Wayfinding Design by Toko
Civil Diversi
Construction Design Landscape
Accessibility Funktion