'Anenome' at King Street Wharf
2009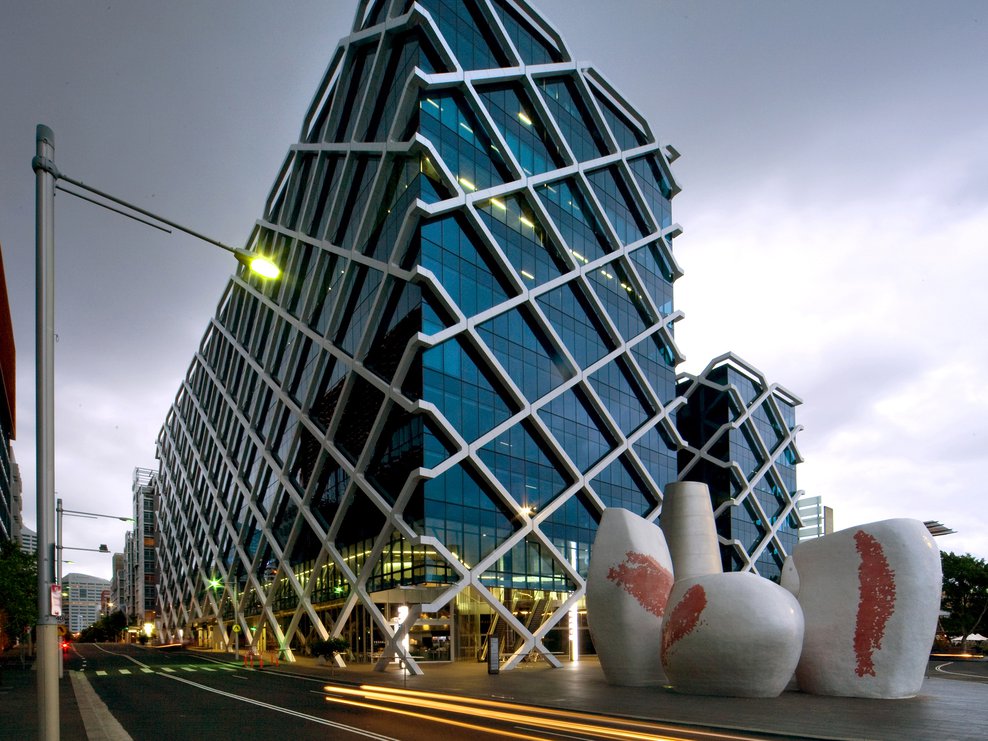 Location
Sydney, NSW
Client
Multiplex
Photography
Eric Sierens, JMDd
"Anenome" at King St Wharf aims to evoke a number of histories whilst creating a compelling contemporary space that has the scale to engage with the large buildings that surround it.
The work consists of four tiled vessels whose organic shape and size contrast with a simple 9m high stainless steel column. Four of the five shapes conceal exhaust vents from the basement carpark below. The placement of the artwork invites visitors into the building to move through the grouping, around the individual pieces and into the changing volume of the void between them.
"Anemone" draws its imagery from artifacts and forms once found in and around Cockle Bay. These include ship funnels, the small vessels and glass bottles found among the archaeological remains in the area and the organic shapes of moluscs and plants found in intertidal habitats.
A secondary piece along Lime St nestles into the building façade and conceals another vent. The glass reinforced cement cladding is a jigsaw of coloured interlocking panels.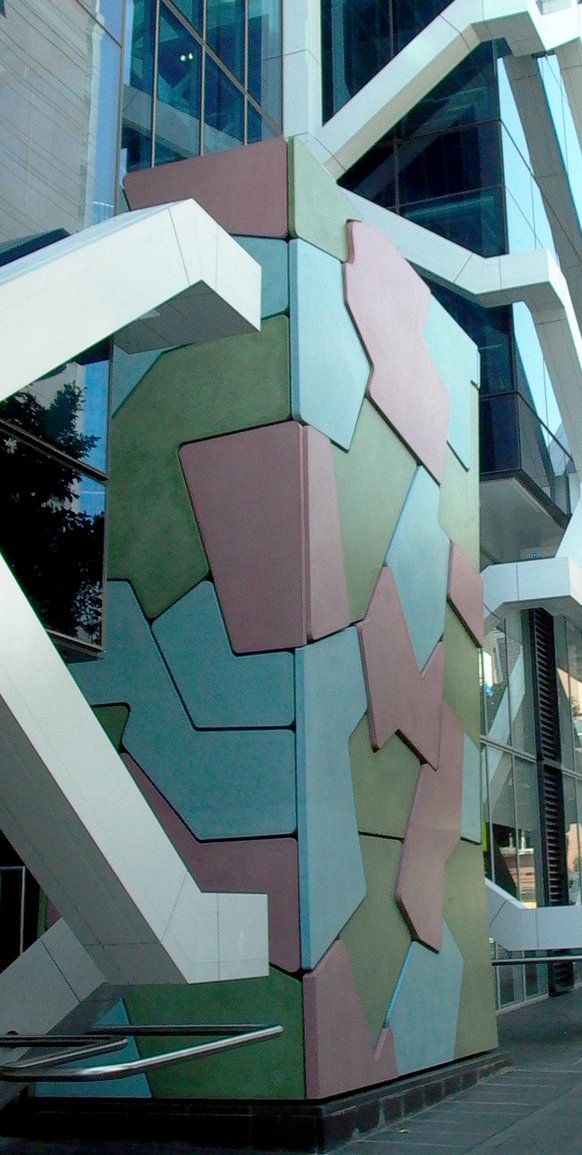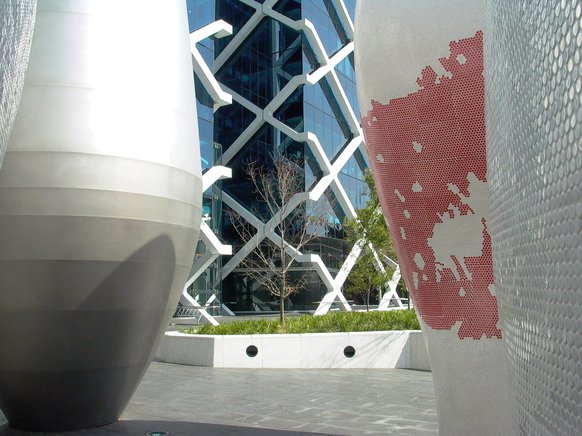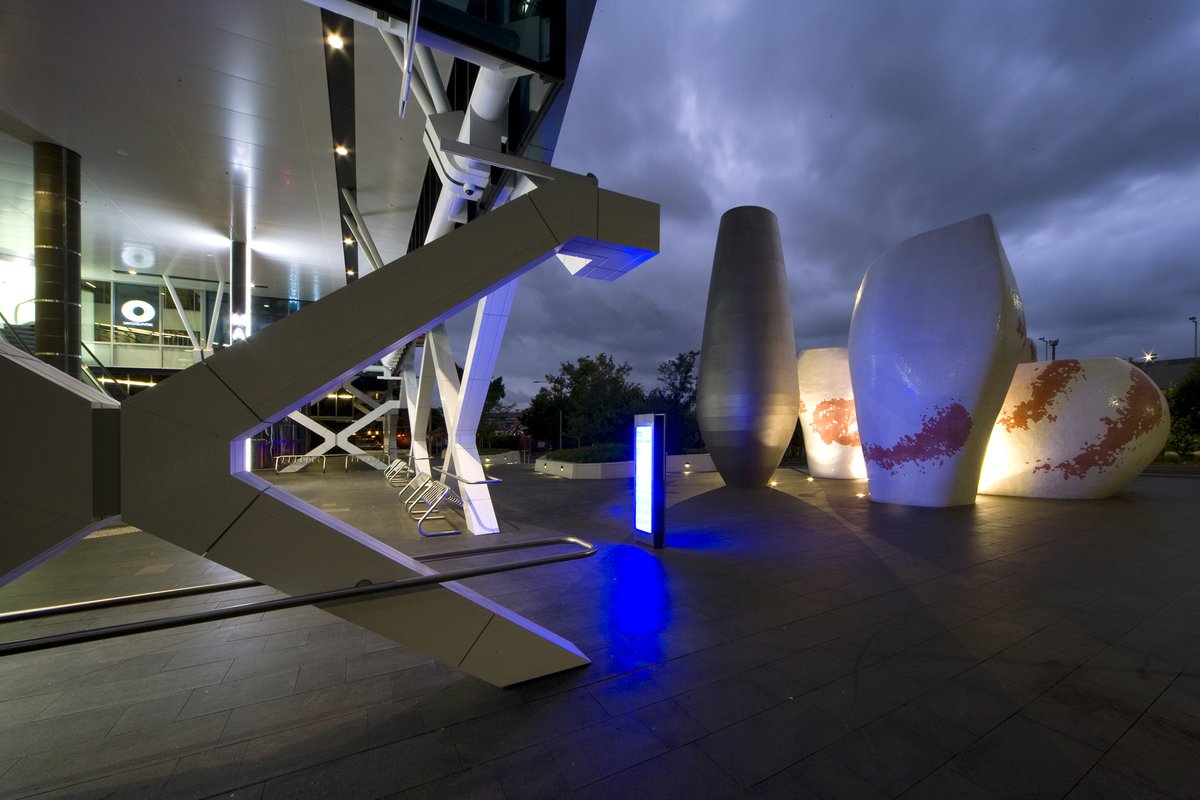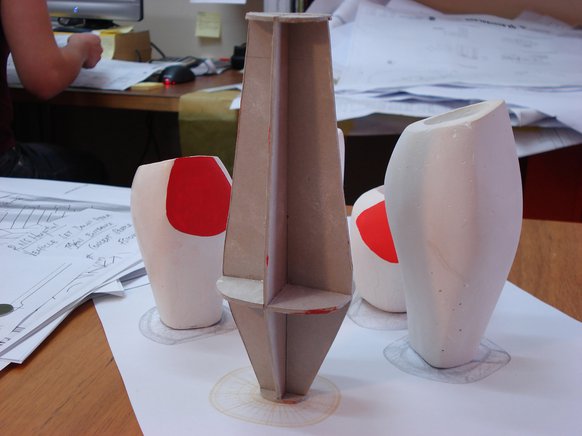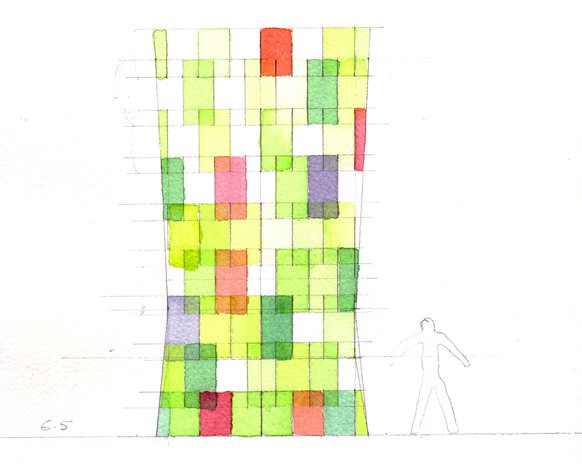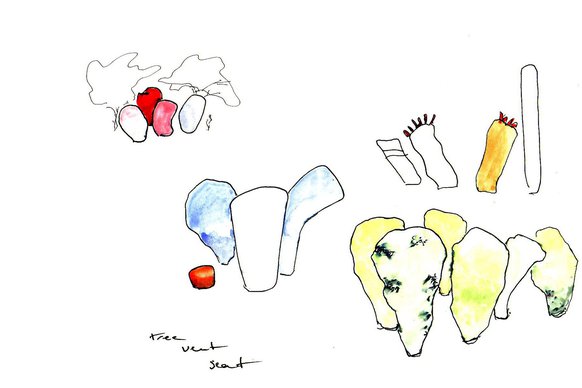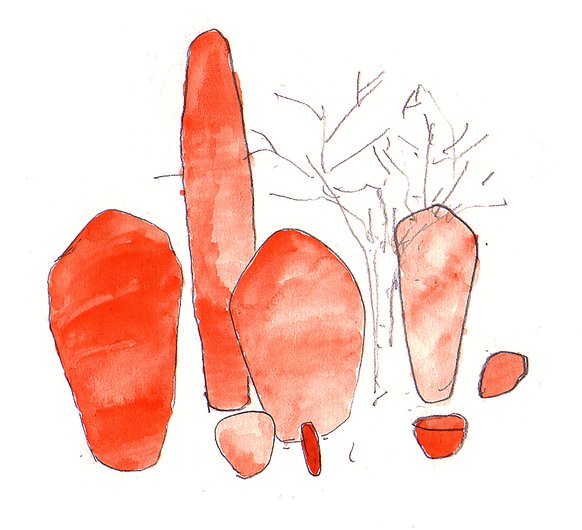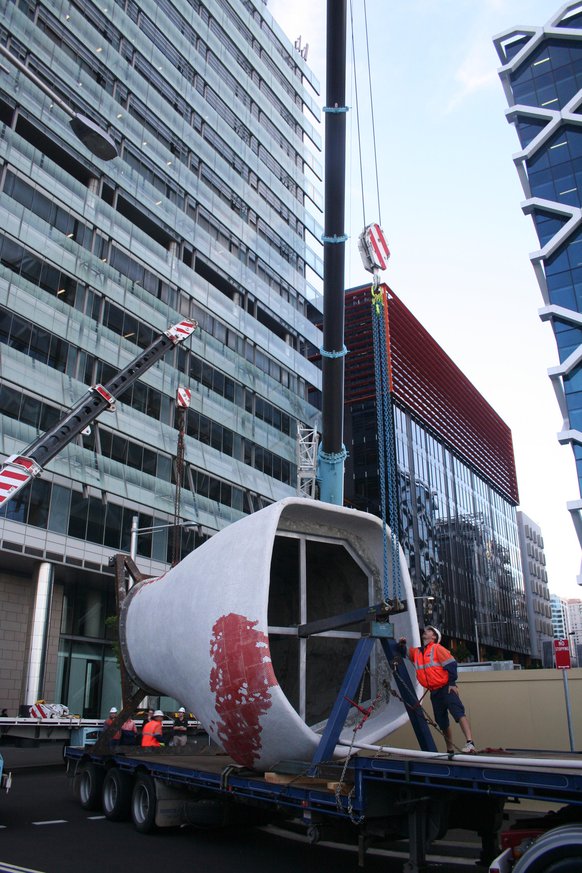 Lead Design Consultant JMD design
Steel Danfab
Glass Reinforced Concrete Glenn Industries