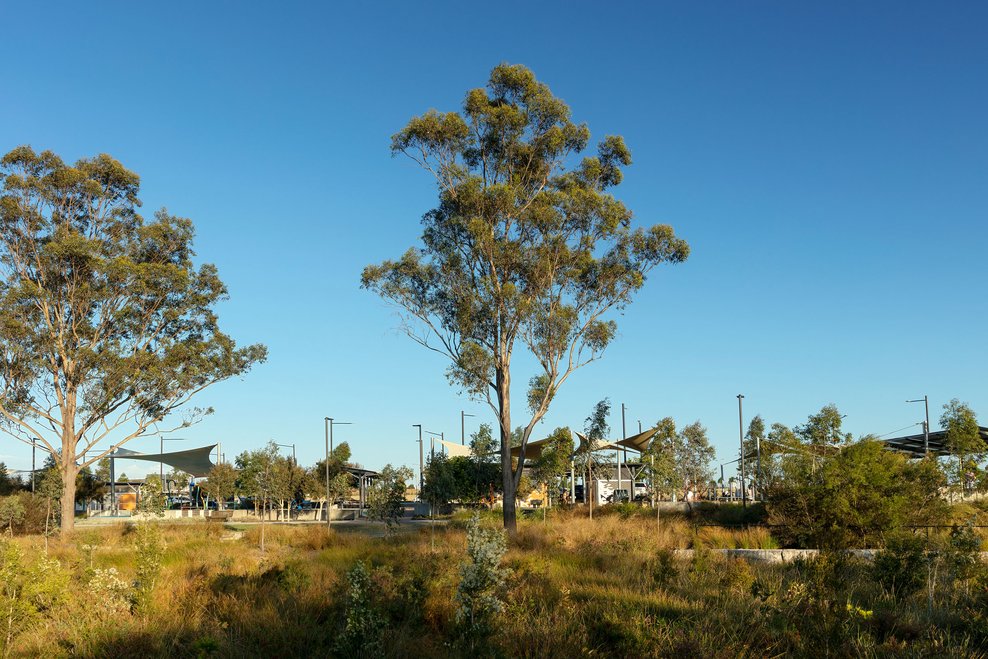 Location
Oran Park
Client
Greenfields Development Company
Photography
Simon Wood Photography
Project Awards
AILA NSW Play Spaces Award of Excellence, 2023
Landscape Contractor Glascott
Water Play Consultant Park Equip
Architect Mode Design
Master Planning & Town Planner Design + Planning
Civil Engineer Calibre Consulting
Civil Contractor TRN Group
Accessibility Consultant Funktion
Electrical Engineer Lighting, Art + Science
Irrigation Consultant Waterwise Consulting
Tree Supply Andreasens Green
Bush Rehabilitation Works Jamberoo Native Nursery
Play Certifier Kico
Building Services Consultant Insync
Quantity Surveyor Hollis Partners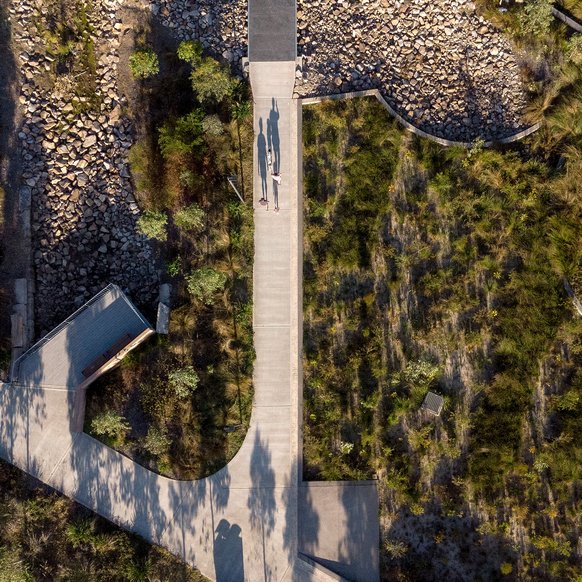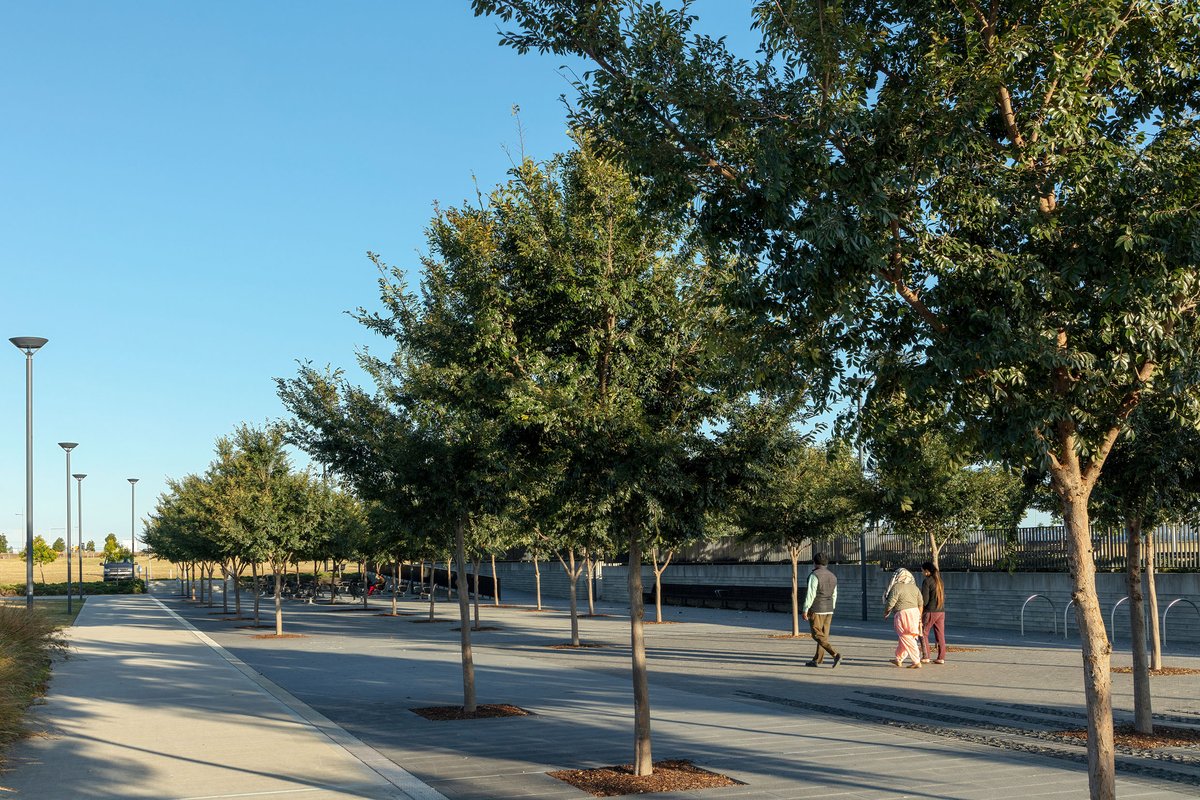 Dawson Damer Park forms part of the wider open space strategy for Oran Park Town. It is a major 2.5Ha park that provides diverse recreational, social and leisure opportunities that respond to the need for a flexible and vibrant open space in which to play, watch and learn. Play terraces containing universally accessible toddler/youth play, exercise stations for older residents, a splash park, amenities building and picnic facilities are integrated with the adjacent riparian corridor to provide a space that accommodates a wide range of ages and skill sets and blurs the line between its urban and natural surroundings.
JMD design were first engaged for this project in 2015 and the design is a response to the future demands imposed by an emerging urban centre and a means to transition from a strong urban edge into a natural riparian corridor.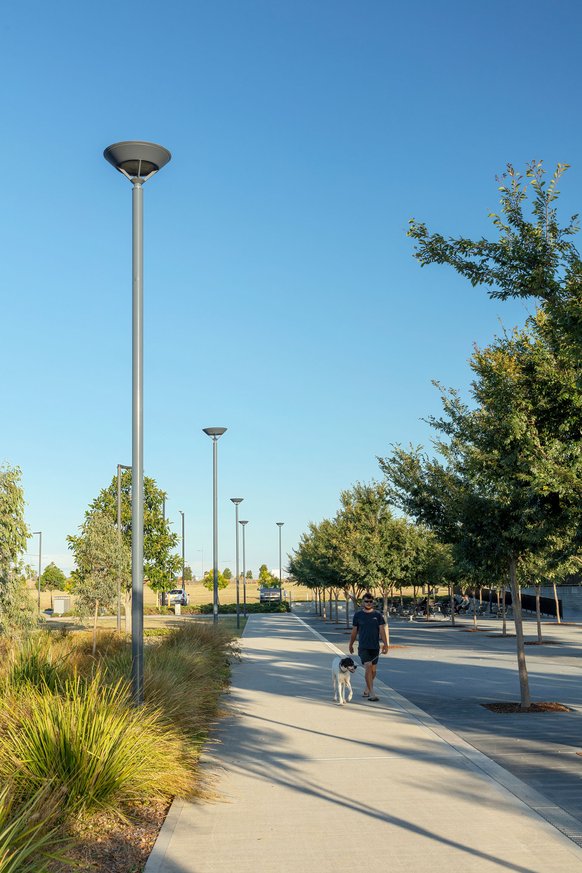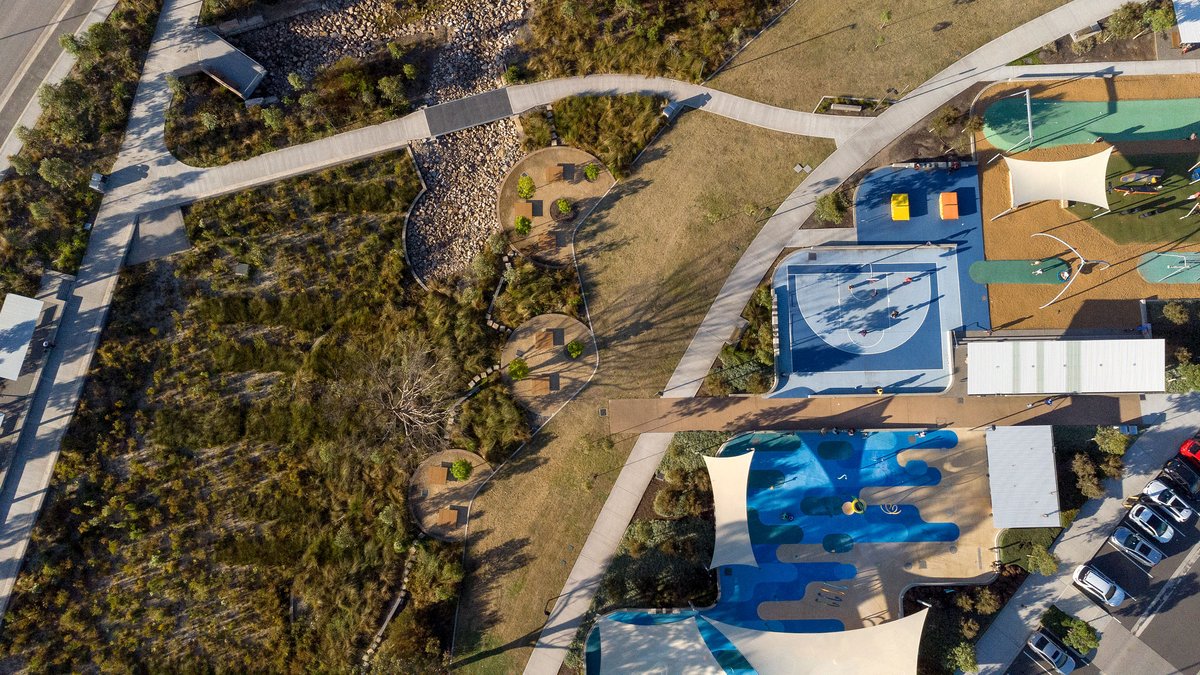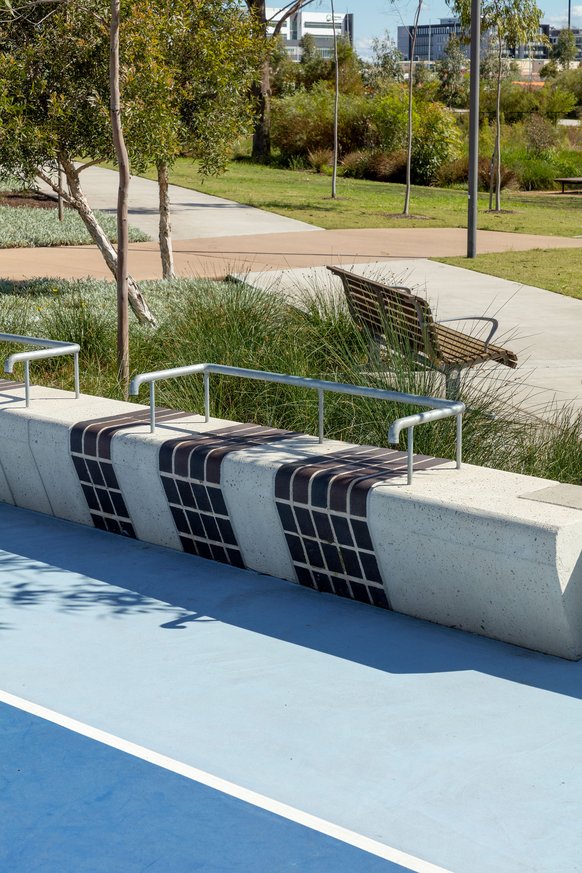 The character of the park transitions from the more formal Town Centre heart with a semi-formal plaza style seating area to the riparian corridor of Ron's Creek through a series of play terraces, all containing different forms of play opportunities at varying intensity, intentionally positioned to seamlessly shift across the range of age groups that would use the space. With one terrace containing a junior/toddler's play area, the next the splash park with the amenities building/change facilities addressing both terraces and moving to the Ninja Warrior Course and flying fox, a more active and intensive course to ensure the play space is appealing to all ages. Aside from the active elements, each terrace encourages passive recreation in the form of picnic and barbecue facilities, informal and formal seating, shaded areas for respite and pathways interweaving with the surrounding bushland.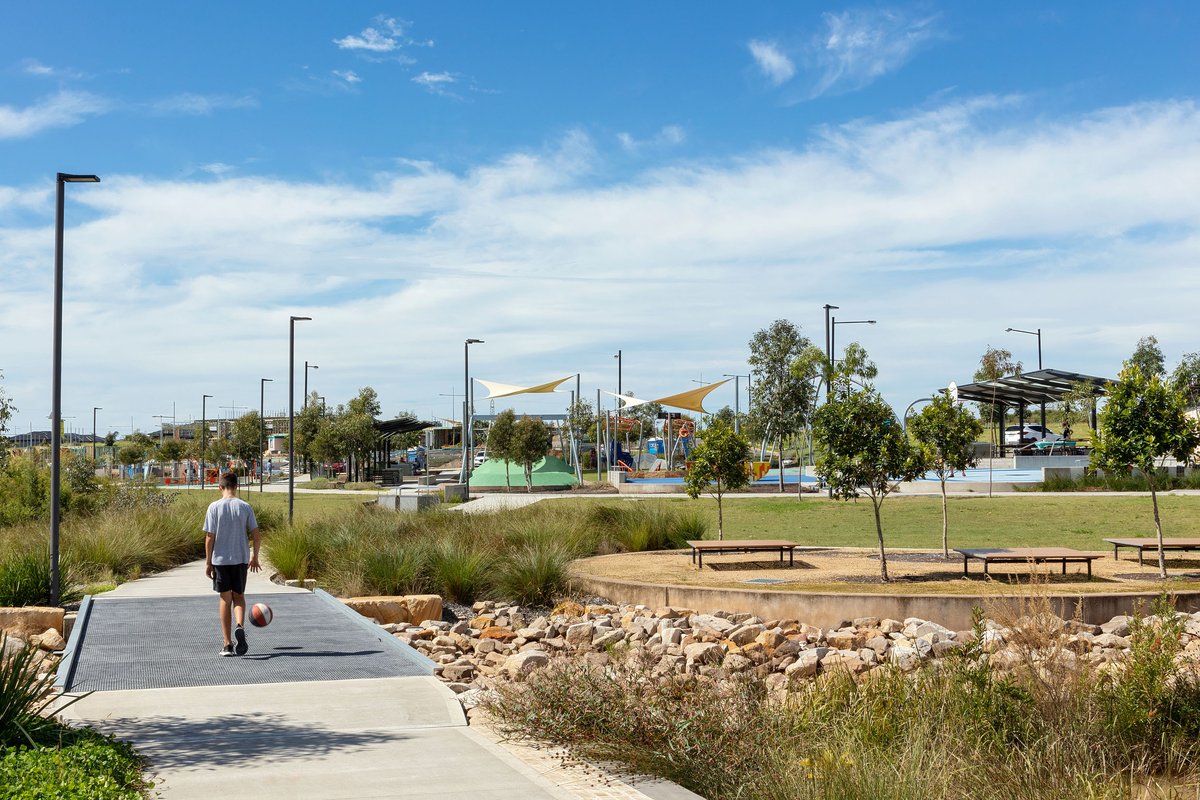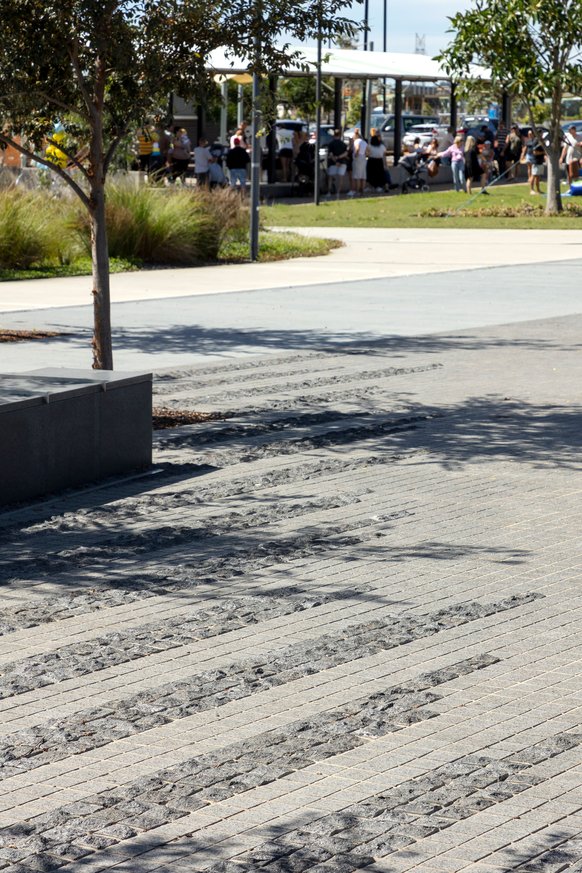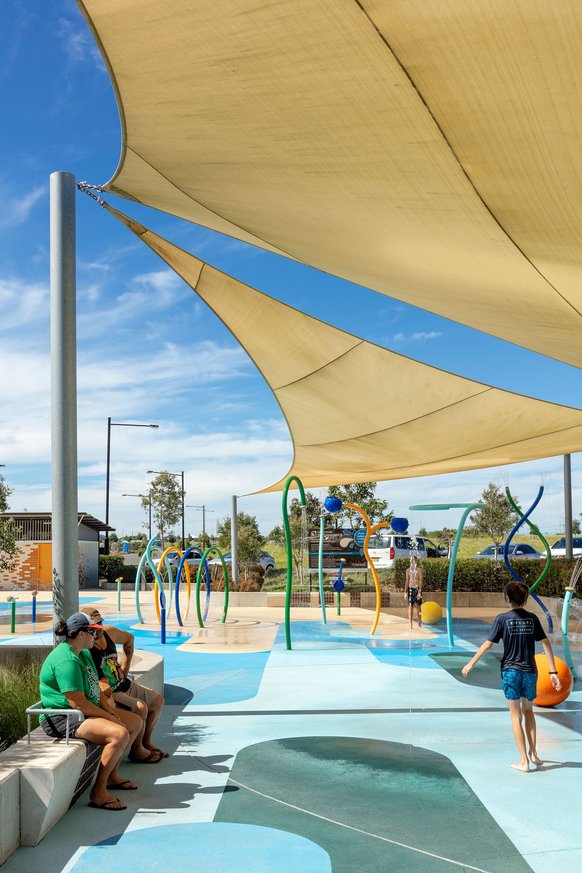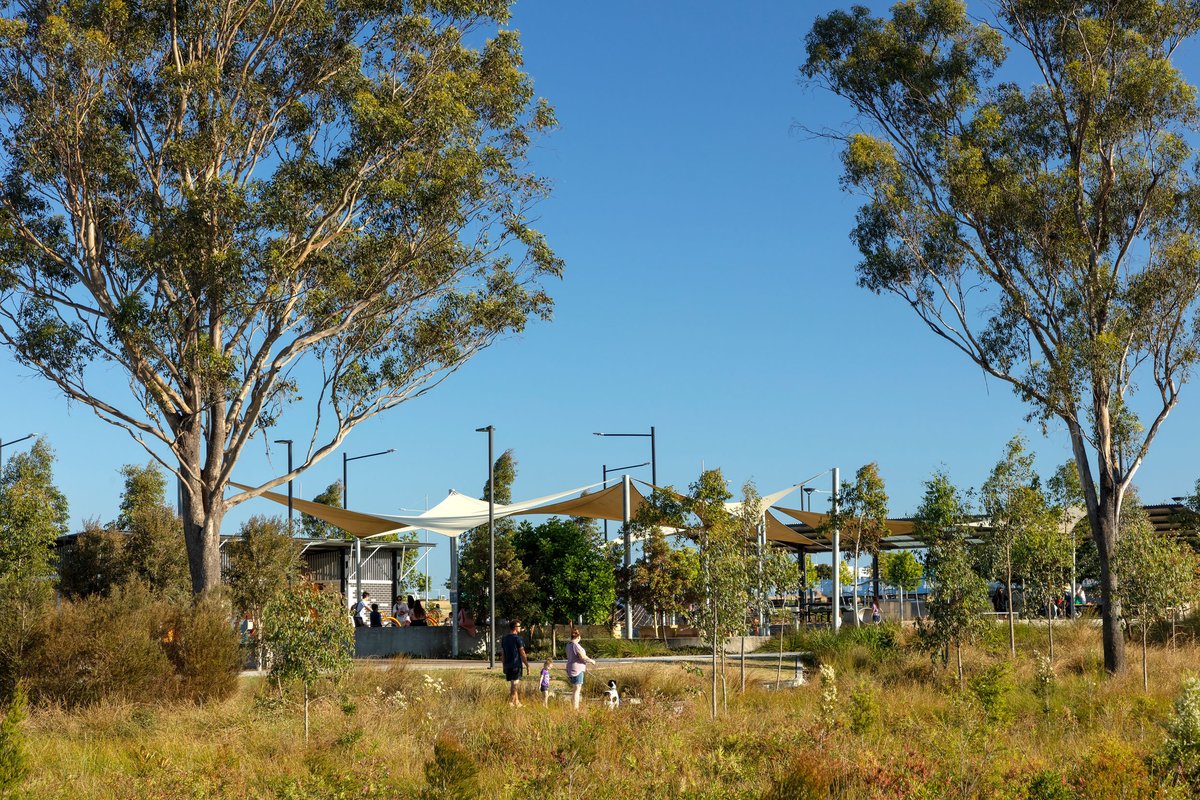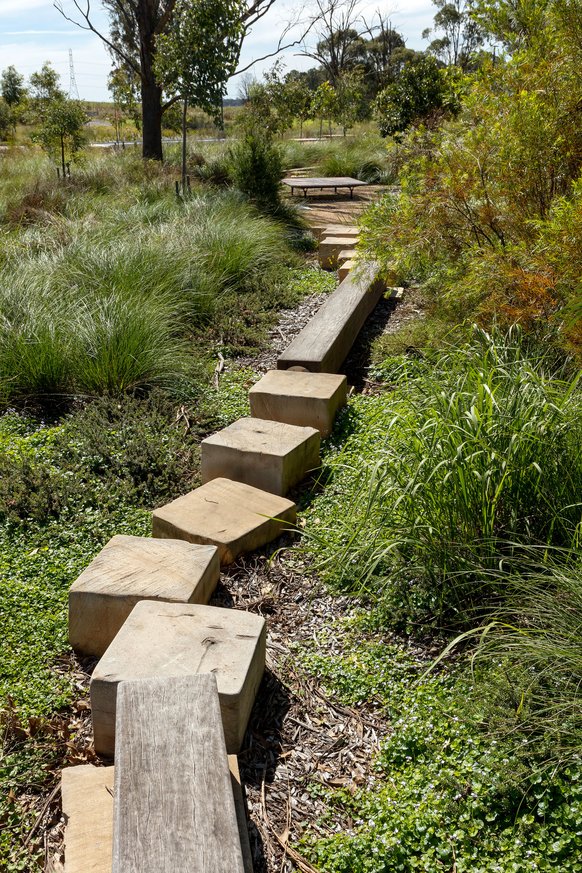 Dawson Damer Park is the result of active collaboration with the client, council, stakeholders, a range of consultants and the community. It's strength and relevance lie in the development of a design that is sensitive to the needs of a growing community and blending these with the unique ecological conditions of the site. The resulting space is one that balances stakeholder demands, encourages activity and inclusivity and celebrates the foundations of the landscape it is built upon.