News
JMDdesign, Hill Thalis & Bennett and Trimble win K2K urban Design Competition
18.10.2016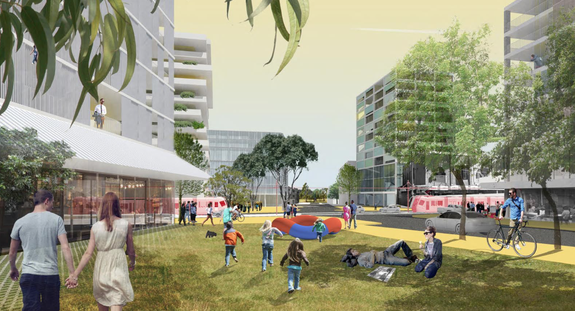 18.10.2016
JMDdesign, Hill Thalis & Bennett and Trimble win K2K urban Design Competition
We are Pleased to announce the JMD design team won the K2K (Kingsford to Kensington) International Design Competition.
The announcement was made on Monday 17th October 2016 during an awards ceremony at UNSW.
The finalists were judged by an independent jury who unanimously selected our proposal for the diverse range of public benefits, including identification of more public spaces as well as considerations regarding the integration of light rail, roads and pedestrian access along Anzac Parade.
Watch the video and download our winning submission here.